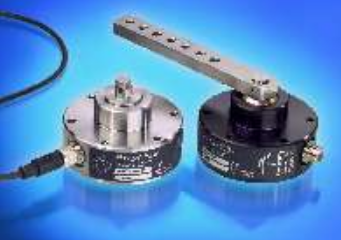 SRS880: Submersible Rotary Sensor
The SRS880submersible rotary sensor has been specially developed to meet the harsh operating requirements of today´s heavy duty industrial position sensing applications, including construction, agricultural, military and utility vehicles, as well as a variety of uses in steelworks and power generating plants. This model can operate at a submerged depth of 2m (6.5 feet).The SRS880 uses the proven long life Penny & Giles hybrid potentiometer track technology (conductive plastic on wire), providing high stability under extremes of temperature and humidity, with virtually infinite resolution and a life in excess of 20 million operations.

Key Features
Rugged88mm housing design, now available in aluminium or stainless steel
Superior shaft strength with double bearing support.

Sealed to IP68M - tested to 2m depth
Electrical angles from 10 to 350° in 10° increments

M12 connector for easy installation.

Mating cabled socket with 2m or 5m cable length

World leading availability - we can supply any one of 35 different angles in less than 10 days from ordering - faster than our competitors.